The MAHI Sense product allowed USM's Roger F. Wicker Center for Ocean Enterprise to assemble a very capable USV for ocean research in an incredibly short amount of time. Even before their team landed in the US, they worked with us to provide detailed guidance in the selection & dimensioning of components as well the actual integration support for this custom USV. We couldn't be happier with our partnership with Team Mahi!
At the US Navy's Task Force 59 Digital Horizon exercise, the MAHI team delivered a maritime domain specific computer vision solution that filled a crucial need for us. Thanks to Mahi's plug-and-play software, we were able to tie it into our existing systems and validate it in a matter of weeks. The team's maritime expertise translated directly into a product that outperformed other more generic solutions, considered in the design phase, by a wide margin.
We have been watching MAHI for a while and are immensely impressed with their skills, tenacity and ever-impressive achievements. RanMarine sees MAHI as a perfect partner to work with and develop an exciting future!
The MAHI team has delivered an outstanding result on a last-minute job for a high-profile customer project. They delivered a solution enabling remote control of electric thrusters on a vessel in a few hours which other companies did not succeed in over several weeks.
Use case - Roger F. Wicker Center for Ocean Enterprise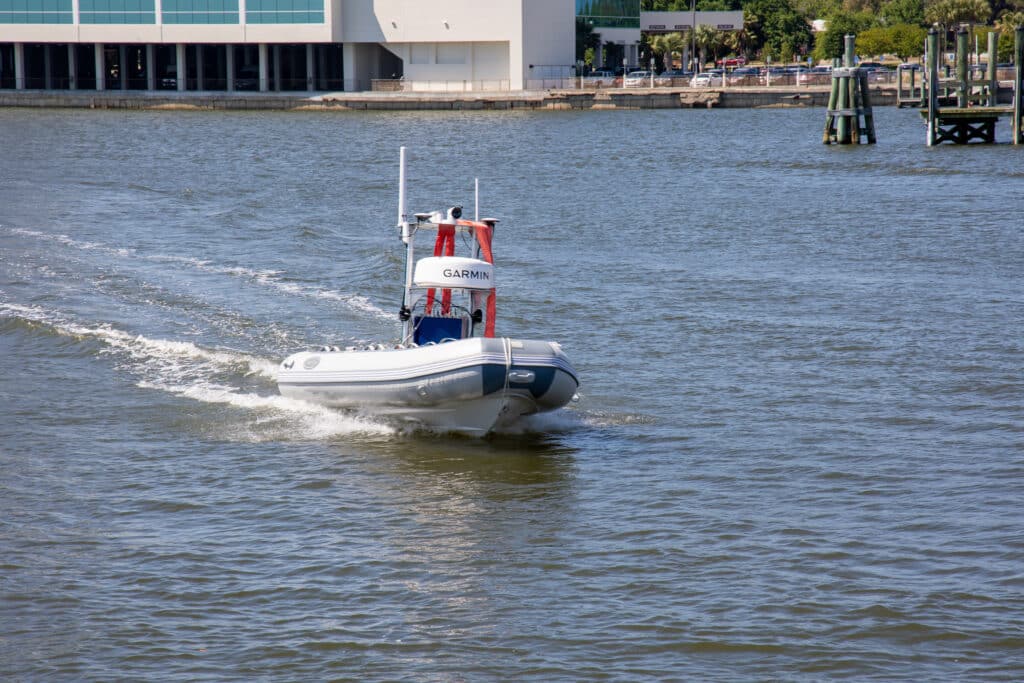 USM's Roger F. Wicker Center for Ocean Enterprise Facility is a research and development partnership program focused on uncrewed maritime systems and blue technology innovation.
The Roger F. Wicker Center for Ocean Enterprise of the University of Southern Mississippi has selected MAHI to deliver the MAHI Sense platform for their autonomous surface vessel to study Physical Processes in the Northern Gulf of Mexico.
The vessel is a small draft RIB intended for shallow water surveys and monitoring activities. It can be easily deployed from shore or a mother vessel and serves as an excellent platform for demonstrations, education and training of USV operators.
Find the press release of the partnership between Roger F. Wicker Center for Ocean Enterprise and MAHI here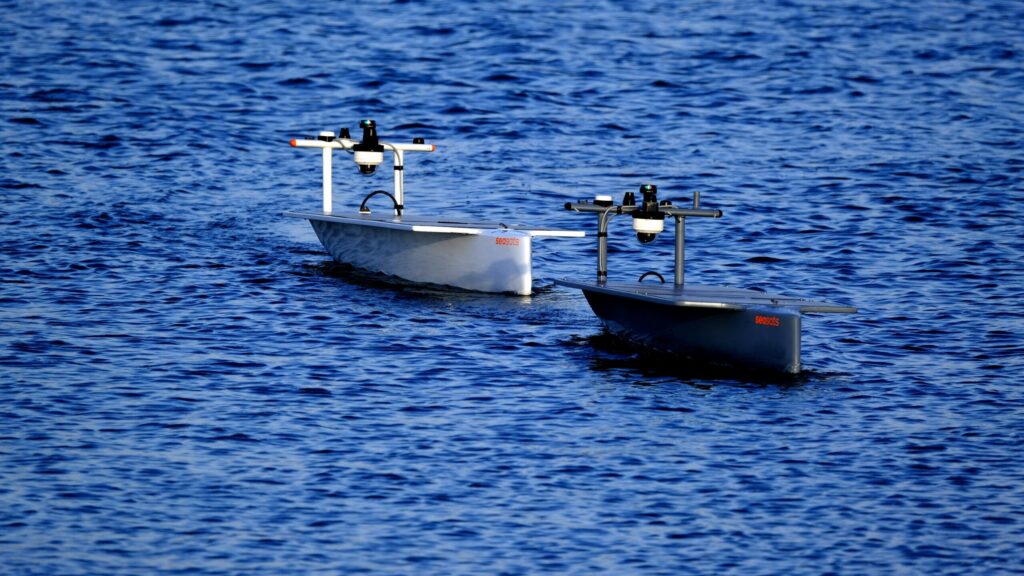 Seasats builds, deploys and sells autonomous boats for data collection and other maritime missions.
MAHI supplied its camera-based vessel detection algorithm, a maritime domain-specific computer vision solution, to Seasats for the US Navy's Task Force 59 Digital Horizon exercise.
The great performance of MAHI's technology was noticed by several participants.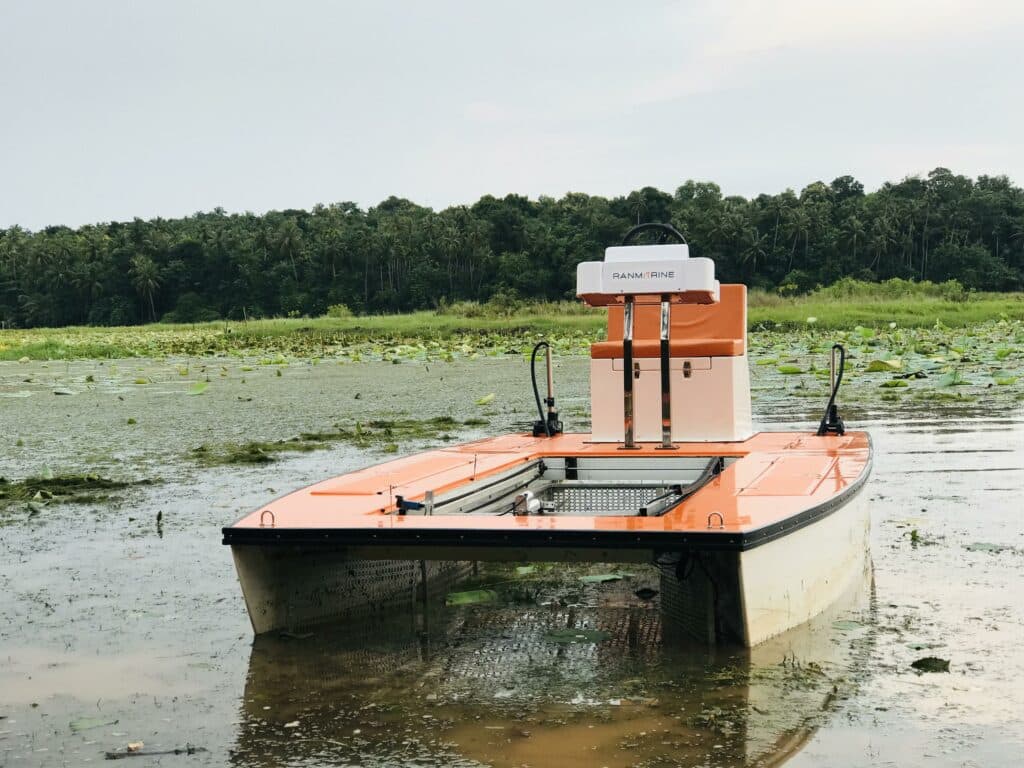 RanMarine Technology specializes in the design and development of industrial autonomous surface vessels (ASVs) for ports, harbors and other marine and water environments. RanMarine's mission is to design compelling technology to protect the waters across our planet.
In May of 2022, RanMarine and MAHI signed a partnership agreement to collaborate on technology innovations for unmanned vessels.
MAHI supplied its MAHI Sense product for the development of RanMarine's recently announced MegaShark platform.
Use case - Bernico Powerboats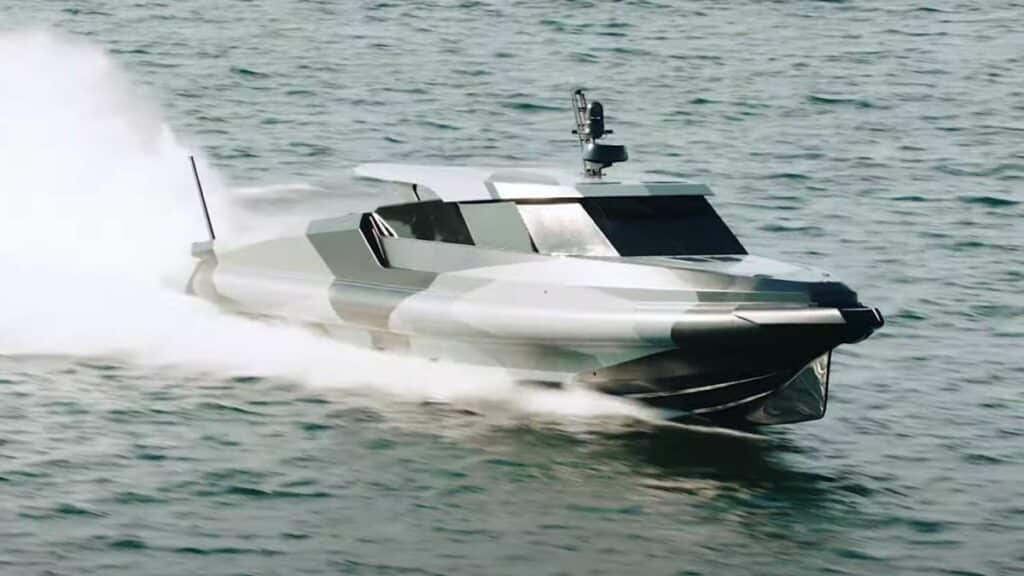 Bernico Powerboats produces high-end luxury and racing powerboats for global customers. Bernico's very own racing team became UIM Pleasure Navigation World Champion in 2022 for the fifth time!
Bernico and MAHI have a long-standing relationship since their involvement as a sponsor in Project Mahi.
MAHI developed the software to control the electric thrusters through the wireless steering wheel on the prestigious Bernico Hybrid 50R owned by Jon Olsson.