MAHI believes that unmanned vessels will play an important role in achieving a transition to clean offshore energy and sustainably sourced seafood and protecting maritime regions of our world's seas and oceans. 
MAHI is on a mission to unlock the potential of unmanned vessels. We realize this ambition by delivering state-of-the-art, easy-to-integrate situational awareness, collision avoidance and communication modules to our customers.
Our goal is to increase your operational capabilities and reduce cost and time-to-market.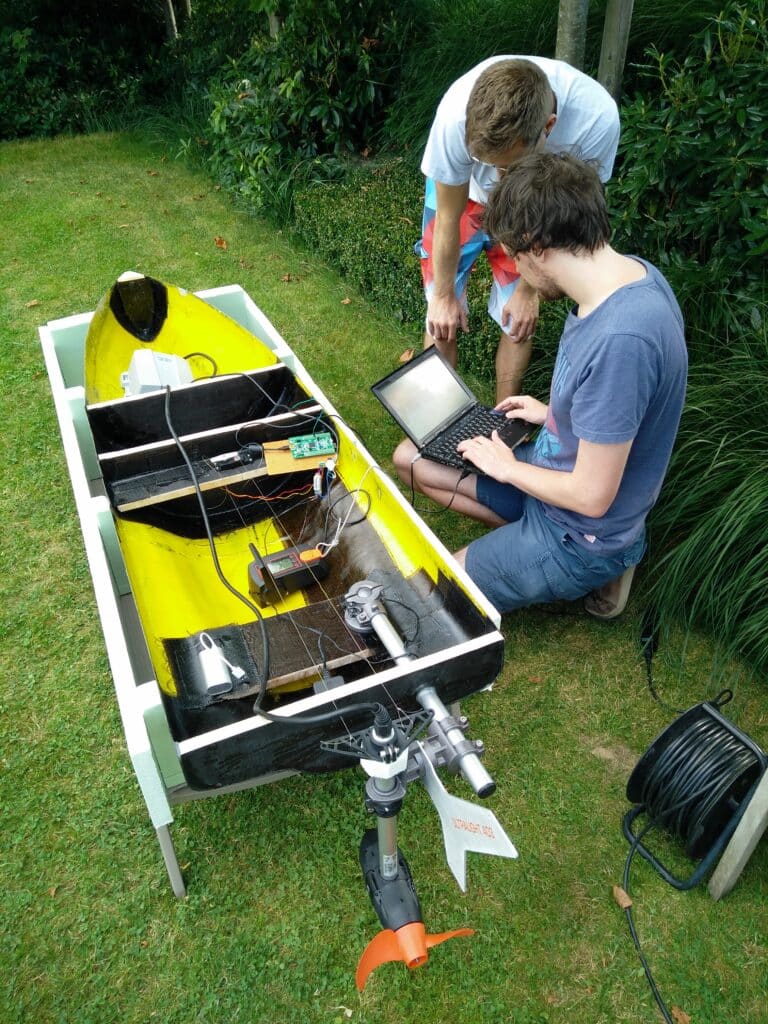 Before starting MAHI, Pieter-Jan, Bertold and Quinten worked on the private project called Project Mahi, which started in 2015.
Part of the team started the company, MAHI, following the private project. Initially, the idea was to develop USVs (Unmanned Surface Vessels) for the offshore renewable industry, building on their oceanic experience, yet they discovered that several maritime autonomy components were not available in the market. This made the founders think about how other USV developers would solve the lack of those crucial components. It turned out, they cannot find an affordable, state-of-the-art solution on the market yet!
MAHI decided to pivot and develop those crucial components for USV developers. Having developed an ocean-going USV and several of its components during Project Mahi, the founders can relate to the challenges of USV developers like no other!
World's first autonomous vessel to cross Atlantic Ocean on solar power!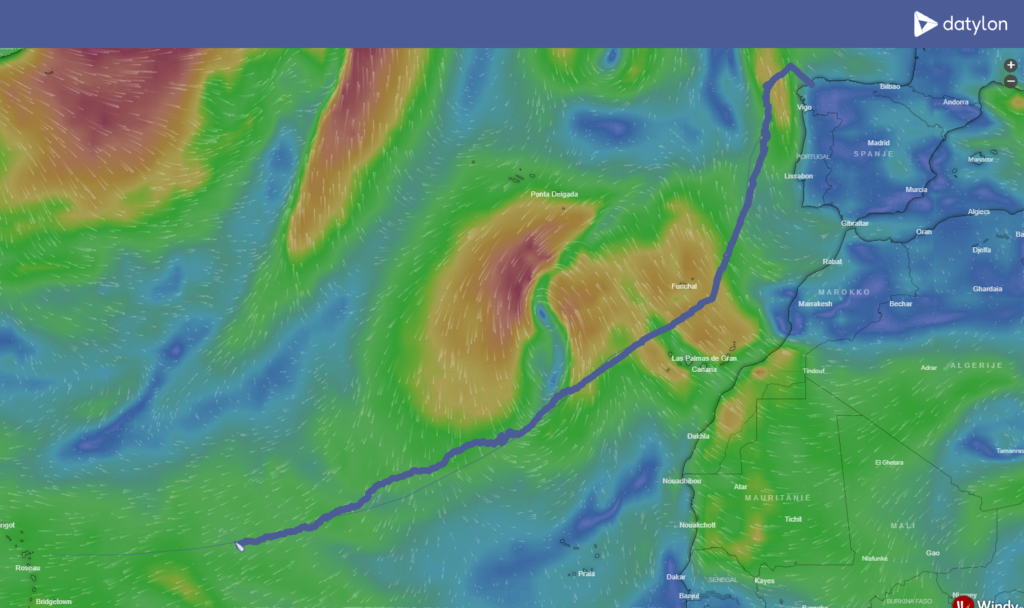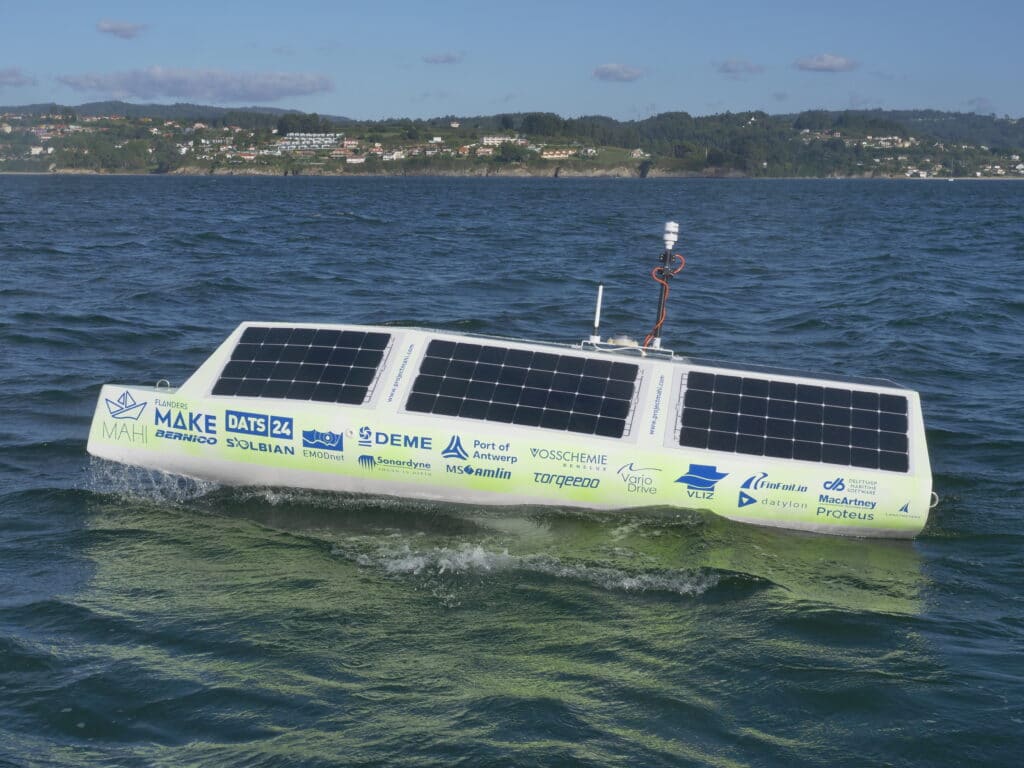 Project Mahi was a private project, with the ambitious goal of developing, building and launching an autonomous, solar-powered vessel across the Atlantic Ocean. During the Atlantic crossing, the vessel collected atmospheric and oceanographic data and transmitted via satellite connection to Project Mahi's website. The project was run by six engineering friends* and supported by industry leading sponsors and many crowdfunders worldwide.
During their spare time, the team developed three models. The last model, 'Mahi Two', was launched from Spain in September 2021 and arrived in Martinique in March 2022 after a heroic voyage of 8000km. During its time at sea the vessel weathered multiple storms, collected terabytes of camera and hydrophone data and sailed flawlessly from Spain, past the Canary islands and over the Atlantic ridge to Martinique. 
Mahi Two became the world's first autonomous vessel to cross the Atlantic Ocean, purely on solar power!
*Project Mahi was made possible by the exceptional team: Pieter-Jan Note, Bertold Van den Bergh, Quinten Lauwers, Julien Meert, Andreas Belderbos and Koen Geurts.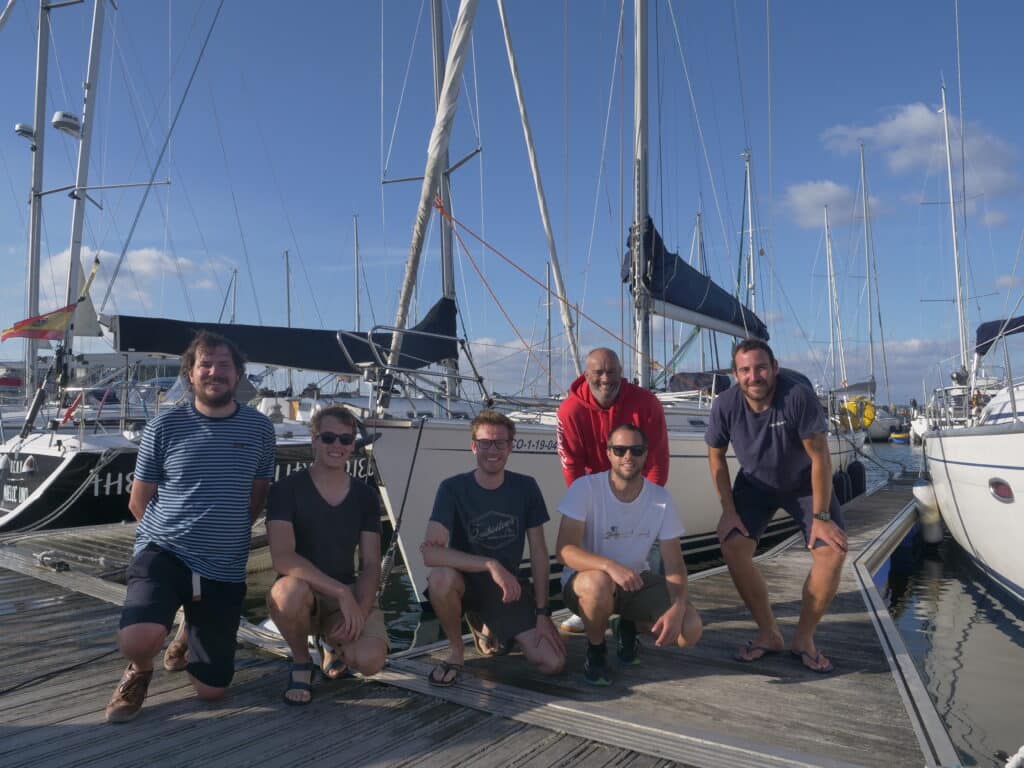 "Wow, that's an incredible distance for such a small vessel! Quite an achievement and something to be proud of! It was a pleasure being part of this adventure!"
"WOW, so excited for you guys! We are very proud of this achievement. It was a great adventure."
"Innovation is about doing things and learning by doing. This is a great achievement to be proud of!"
"What an epic journey - very inspiring. I'm sure it will also be the start of another great new venture. Best of luck!"
"What an amazing achievement! You guys should be very proud!"
"From Altavela, we would like to sincerely congratulate all of you who are part of the project. A feat that undoubtedly creates a precedent for the future of unmanned navigation. Our most sincere congratulations ! A great job!"
"What an achievement! A massive congratulations to the complete Project Mahi team"
"Incredible achievement guys!"
"Brilliant achievement and great inspiration for what's yet to come!"
"This is a huge achievement in its own right!"